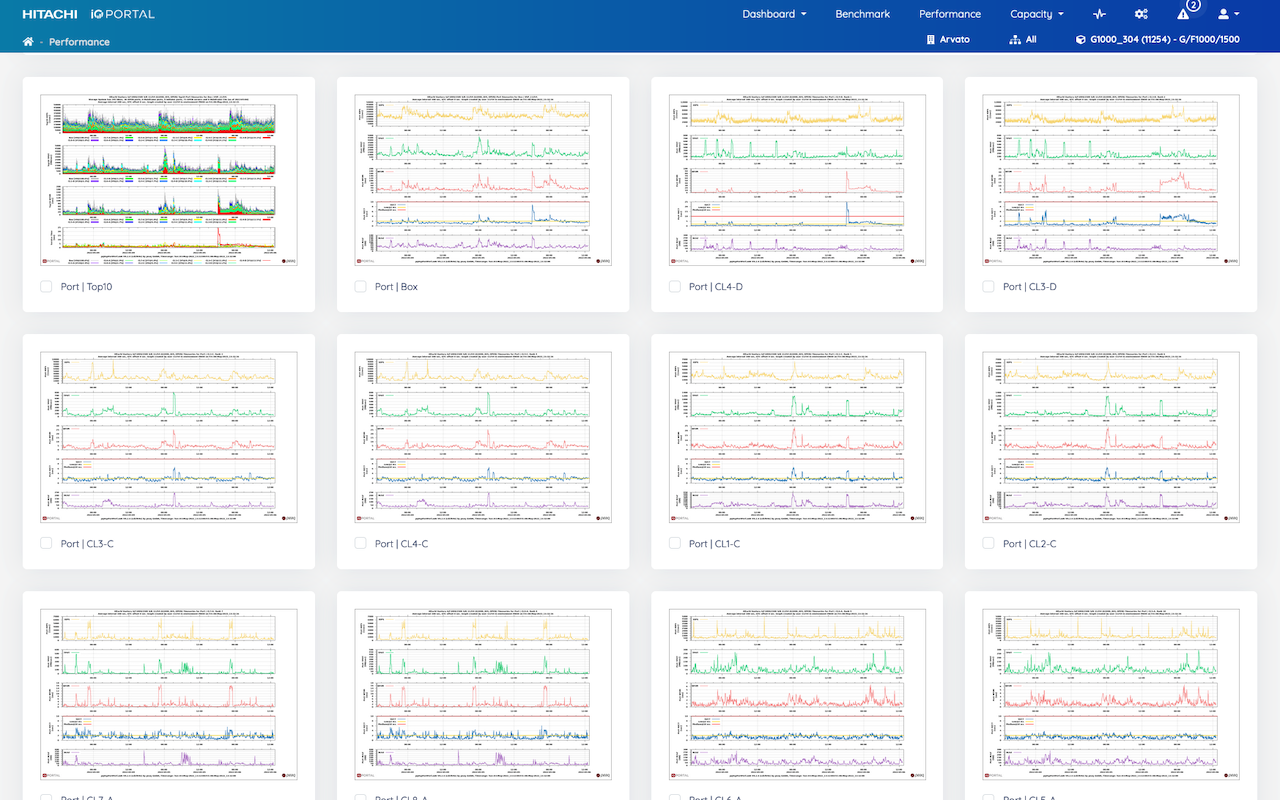 With its intuitive navigation, comprehensive graphs and reports the cloud based IOportal is the ideal capacity and performance management tool for any small to large and very large sized customers. Thanks to its easy, fast implementation customers get immediate return on investment.
Integrated visual root cause identification, inherent data aggregation specifically for storage system analysis, dedicated server graphs independant of their underlying operating system, and a smart, artificial intelligence based anomaly detection system in combination with the new dashboard that guides you from the automatic detection of an anomaly allow reduced size storage management teams to manage a large and very large number of storage systems with ease.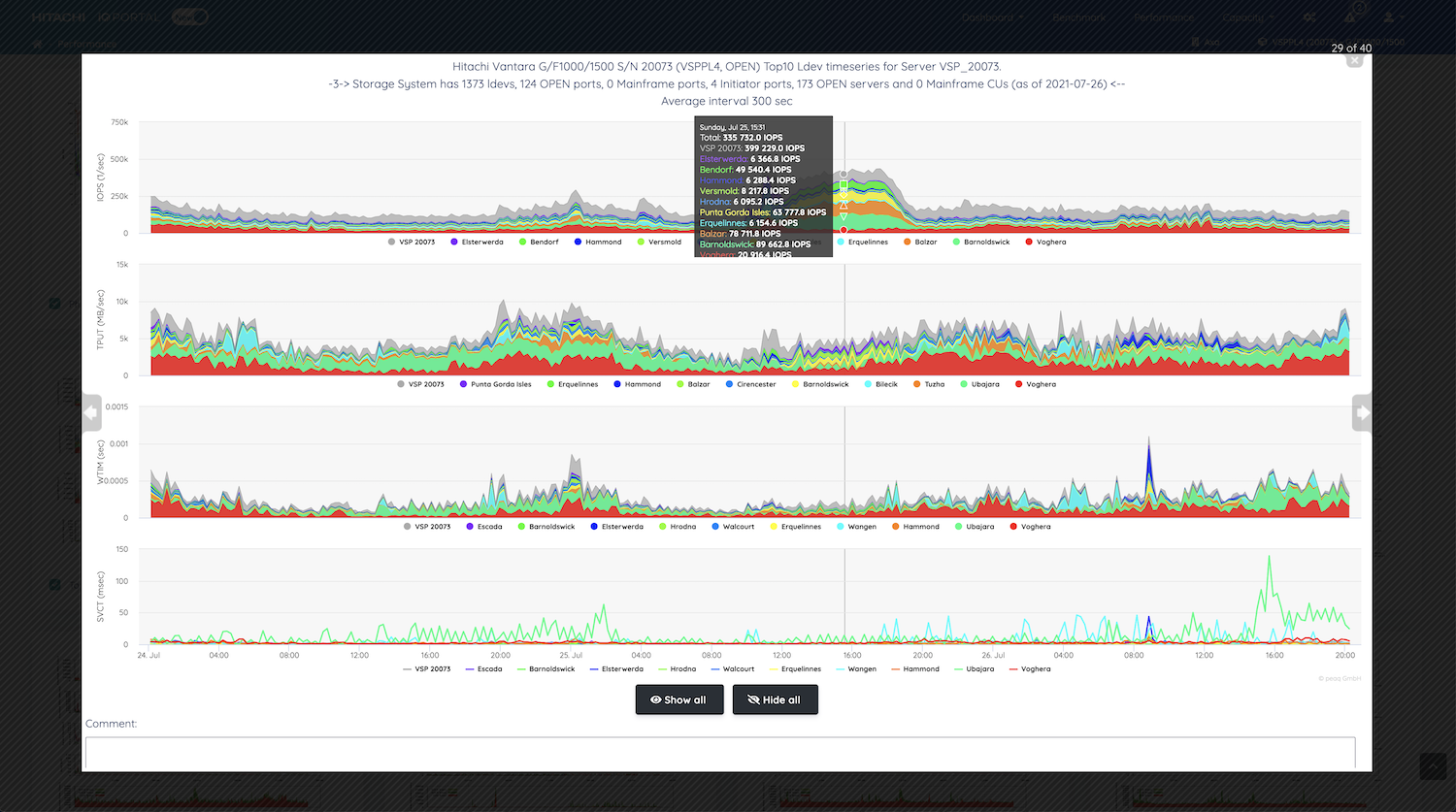 Looking for root causes of an incident is usually a time-consuming and painful excercise, especially outside normal working hours and/or during weekends. A tool that automatically and reliably detects the cause of a performance degradation will make storage administrators, managers and customers life easier. The IOportal does exactly that.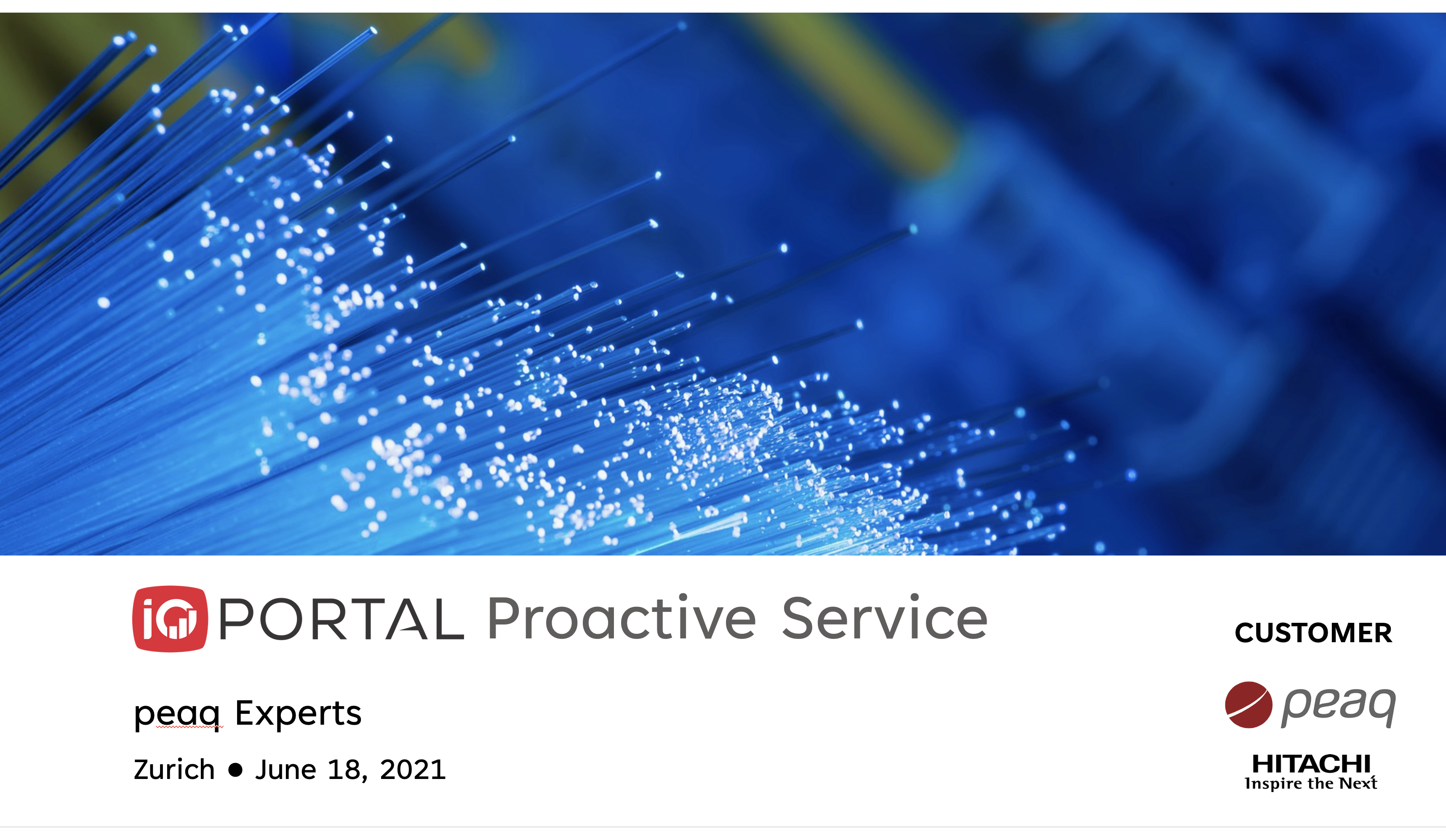 The IOportal complementary Health Check Service helps identify slow creeping performance degradations and capacity constraints that are otherwise difficult to detect on a day-to-day basis. With a fixed document structure the customer gets a standard Health Check report that is discussed face-to-face including findings, conclusions and corrective action with the goal to fix any issue before the storage consumers are faced with performance degradations. The Health Check reports cover long term evolution of system workload, resource utilisation, performance (that is response times) and threshold excess. For the critical resources, like ports, crossbar or the VSP5x00 interconnect, dedicated reports help identify hotspots and recommendations allow to balance resource utilisation in order to achieve maximum scalability of the storage system. Thus, the IOportal Health Check service ensures long time stability and optimum performance giving customers the peace of mind to focus on their day-to-day business tasks.